About
We firmly believe our experience, expertise, quality control, focus on safety and diverse workforce enables and ensures our long term success.
Environmental Glass, Inc. is a full service glazing contractor that specializes in commercial window systems, curtain walls and storefront products.
Our mission at EGI is to provide superior products and exceptional service to our clientele. We operate with honesty and integrity, striving to perform due diligence in every aspect of our projects. We pursue success through our passionate commitment and our dedication to safety. We take pride in our ethical conduct, technical knowledge and reliability.
Diversity
Diversity is an integral component to the culture at EGI. It is our entrenched position that individuals with different backgrounds and different experiences make for a more creative and innovative workplace. Creativity and progressive thought are critical in today's highly competitive market, and our focus in having a multicultural base of employees reflects the diversity of our clientele.
Decades of Industry Experience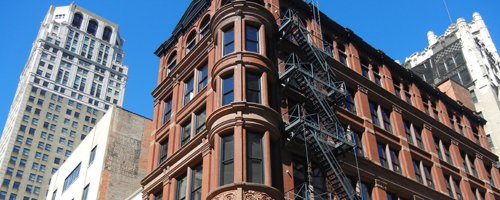 Environmental Glass, Inc. was founded by Don Vainer and John Eberwein. They have combined their experience to create a dynamic and full service company. EGI's expertise in heavy commercial window rehabilitation, curtain wall, storefront and skylight systems, is second to none. And with Senior Project Manager Karl Hopfner, EGI has an unparalleled jobsite presence and unrivaled quality control.
Their experience and knowledge in all facets of the industry has enabled EGI to become a major provider of window and unitized/field glazed systems. The management team is nearing a century of industry experience and has consistently been recognized with national sales awards from their top suppliers for decades.